For measuring the biodegradability of substances and complex mixtures in water by means of a fully automated and comprehensive material balance.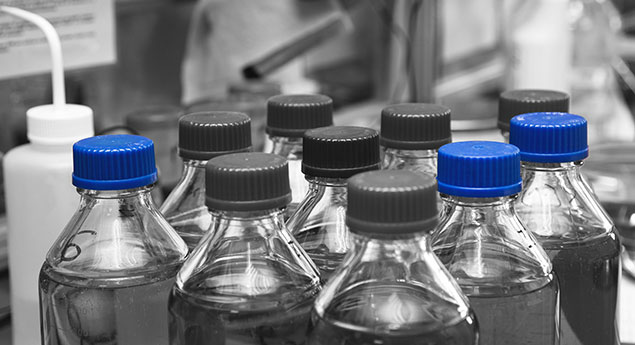 General principle
Coupling of 7 sensors to obtain a material balance.
Applications
Comprehensive material balance on complex mixtures of chemical components such as raw materials, extracts or finished products, to measure the parameters of their decomposition by biomass
Collection of exhaustive biodegradability data for complex cosmetic-type products for marketing purposes
Assurance of environmental safety and validation; compliance with future chemical regulations
Sample preparation of post-biodegradation mixtures for qualification of eco-compatibility, eco-toxicity, life cycle assessment
Key features
Tame Biodegradation meets existing standards: OCDE 301 B / 301 / D / 301 F / 302.
This analyser corresponds to future standards for UVCB: ISO 14 851.
It is automated and completely replaces conventional biodegradability test benches on laboratory workbenches. The degradation of substances either alone or in a mixture by bacterial biomass is measured with a combination of non-invasive sensors, which are unique on the market, installed on designated reaction vials.
These vials allow for a comprehensive material balance to be produced continuously throughout the measurement, which is fully compatible with the standards already in force or about to be adopted.     
Comprehensive measurement of reaction variables
Continuous monitoring of atmospheric oxygen and carbon dioxide levels and pressure,
Simultaneous performance of measurements according to the standards OCDE 301 B, 301 D and 301 F,
Fully compatible with ISO 14851, as well as the OCDE 302 series of standards.
Additional parameters
Continuous monitoring of the pH of the reaction medium. Continuous biomass measurement. Readings that are impact-free for the reaction environment so that post-degradation experiments can be performed,
Resource and time saving method, heightened quality,
Operating time required that is 7 times faster than conventional methods over a 28 day period,
Fully thermostatically controlled enclosure that does not require air-conditioned environment,
4 to 5 times as many analytes tested on an equivalent laboratory surface.
Instructions for use
After connecting the device to a power outlet, an operator introduces into the instrumented reaction vials the mixtures to be tested, the activated biomass and the controls required for the experiment: molecule qualified as easily biodegradable—as a reference, inoculum control, abiotic controls, and, if necessary, dispersing agent controls for the protocols called Bioavailability Improvement Methods.
The operator closes the vials, places them into the device's enclosure and launches the data-collection via the software. The device performs the measurements according to a predefined program and reports the progress of each parameter continuously in order to monitor the assays. During this phase, no operator intervention is required.
In a standard protocol, the assays end after 28 days.
At the end of the analysis, the vials are reused or replaced (depending on the number of uses) and the different reaction media (that are obtained after the tests) are handled as when implementing conventional methods, or are kept for additional studies.