Respecting the environment at different stages of the product life cycle has become a priority for all cosmetics manufacturers in recent years.  
Constrained by increasingly strict regulations and pressure from consumers who are more and more sensitive to environmental issues, cosmetics manufacturers must design products that respect the environment. 
Thus, ecotoxicological analyses are at the heart of their challenges in order to guarantee the sustainability of their activity, improve the quality of their products, limit their impact on a precious resource and meet the expectations of their customers. Today, ecotoxicology is a determining criterion for obtaining a label and a powerful marketing argument.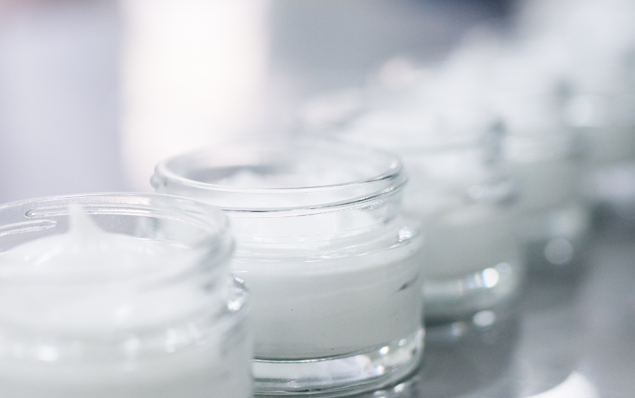 Issues in the cosmetics sector
Regulations, certifications and labels
Various texts regulate the formulation of cosmetics: 
REACH: Registration, Evaluation, Authorization and restriction of Chemicals) - Regulation n° 1907/2006 of 18/12/2006 (in force on 01/06/2007 
Claims on products - EU Regulation No. 655/2013 of 10/07/2013 
Organic cosmetics label - COSMOS - standard cosmetics organic and natural standard - v3.0 
European Ecolabel for rinse-off cosmetic products - Decision 2014/893/EU 
All over the world, these regulations are becoming increasingly strict, and particular attention is focused on the toxicity and ecotoxicity of cosmetics. Although highly monitored, this sector uses a large number of chemical components and many emerging micropollutants raise questions, forcing the cosmetics industries to intensify their analyses and push their investigations.
Reduction of the environmental footprint
Although they are already subject to regulatory analyses of ecotoxicity and biodegradability of their formulas, manufacturers are increasingly committed to reducing their environmental footprint. This is why they are led to carry out additional analyses to validate the harmlessness of their formulations on fauna and flora.
Protection of aquatic environments
Attention is particularly focused on the aquatic environment because of the fate of cosmetic products. Whether it is hair and body care products, creams or make-up, these products join domestic effluents and are more or less degraded in wastewater treatment plants before being discharged into rivers, lakes and seaside.
Reputation
Reputation in the cosmetics sector is a key issue for brands that are potentially exposed to activist campaigns. The responsibility of companies in terms of environmental impact is under increasing scrutiny. This is why many companies are seeking to go beyond current regulations, in order to reassure consumers and preserve their brand image.
Tame-Water's contribution
In order to help cosmetic actors to better control the harmlessness of their formulation on the environment, to anticipate regulatory changes and to promote their environmental approach to their customers, Tame-Water offers various analytical solutions:  
Ecotoxicity  
Biodegradability 
Genotoxicity
Endocrine disruption
Ecotoxicity
Daphnia - Daphnia magna - NF EN ISO 6341/OECD 202 
Daphnia immobilization test after 24 hours/48 hours (acute toxicity) 
Freshwater microalgae - Selenastrum capricornutum - NF EN ISO 8692/OCDE 201 
Algae growth inhibition test (chronic toxicity)  
Microtox - Vibrio fischeri - NF EN ISO 11348-3 
Test for inhibition of bacterial luminescence (acute toxicity) 
Biodegradability
Easy biodegradability OECD 301 A : Dissolved Organic Carbon test 
Easy biodegradability OECD 301 B: Carbon dioxide release test 
Easy biodegradability OECD 301 D: Closed Bottle Test 
Easy biodegradability OECD 301 F: Oxygen consumption test
Additional analyses
In addition to these regulatory analyses, Tame-Water has developed complementary analytical services: endocrine disruption, genotoxicity...