The Tame-Water laboratory offers the first commercial and industrial solution for the determination of microplastics in all types of water.
As an innovative player in the field of water analysis, Tame-Water has developed a novel physical approach combining the detection of specific molecular characteristics of plastics and high definition 3D spectroscopic imaging.
Microplastic Solution allows the identification, characterisation and quantification of microplastics present in various sample sources (bottled water, seawater, industrial waste streams, sediments).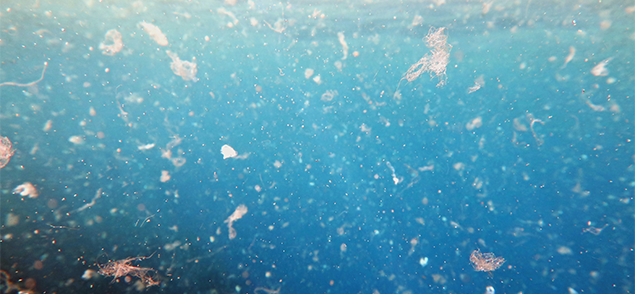 Benefits of Microplastic Solution
Response to growing pollution
Global plastic production has surged since the 1950s, reaching 359 million tonnes in 2018 (PlasticsEurope, 2019). The production of plastics has exploded worldwide with massive use in cheap disposable products, food packaging (PVC), fabrics and textiles (polyesters), CDs (polycarbonates).
Microplastics are not biodegradable in water and are easily assimilated by organisms because of their small size (< 5 mm). They therefore present a risk for biodiversity and even human health.
According to ANSES, "microplastics can present a danger due to their composition, particularly because of the additives, potential chemical contaminants, and biological contaminants (bacteria) that attach themselves to their surface".
Aware of the stakes, Tame-Water has developed a methodology to detect and analyse microplastics in water.
Efficient method
The presence of microplastics, in the form of microbeads or microparticles, is increasingly suspected in modern aqueous matrices.
However, their varied particulate and chemical nature allows them to escape most detection methods.
With Microplastic Solution, Tame-Water combines biotechnology and optical technologies to assess the level of microplastic pollution in water.
Accurate diagnosis
By accurately determining not only the concentrations, but also the exact nature of the microplastic particles, Tame-Water enables a precise diagnosis of the unwanted presence of plastic microparticles.
Resources of Microplastic Solution
To be meaningful, the characterisation of microplastic loading requires an approach that couples complementary spectrometric analytical means. These techniques are non-invasive optical analysis techniques. They include :
Raman spectrometry,
non-labelled Cars imaging.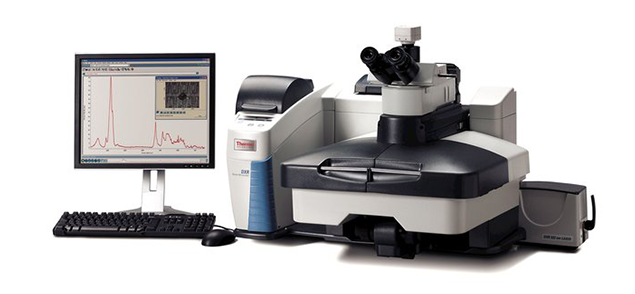 Raman spectroscopy is a non-invasive and non-destructive optical analysis technique that allows the characterisation of various particles present in the sample, both plastic and non-plastic, for sizes ranging from 0.5 µm to 100 micrometres and beyond.
Cars' non-labelled imaging allows the composition of microplastics to be specified according to their size and chemical bonding
By combining these methods, Tame-Water can detect and semi-quantify microplastics in water
With Microplastic Solution, Tame-Water offers a concrete solution for diagnosing these micropollutants.
Applications
Microplastics analysis is an ideal solution for the following applications:
Analysis of waste water in the natural environment
Analysis of the microplastic content of wastewater at the inlet and outlet of public and/or industrial wastewater treatment plants
Analysis and monitoring of process water for the cosmetics, pharmaceutical and food industries
Analysis of water for human and animal consumption
Analysis of bottled water in plastic containers